75th Anniversary of CDA Certification
The future of dental assisting is bright
DANB is proud to celebrate the 75th anniversary of Certified Dental Assistant (CDA) certification. This landmark occasion not only commemorates the past, but also highlights the importance and impact of CDA certification in supporting the future of the profession.
Celebrate with limited-edition apparel and accessories
Show your DANB pride and commemorate the 75th anniversary of CDA certification with apparel and accessories, including hooded sweatshirts, T-shirts, bags, and more. Don't wait — this anniversary collection is only available for a limited time!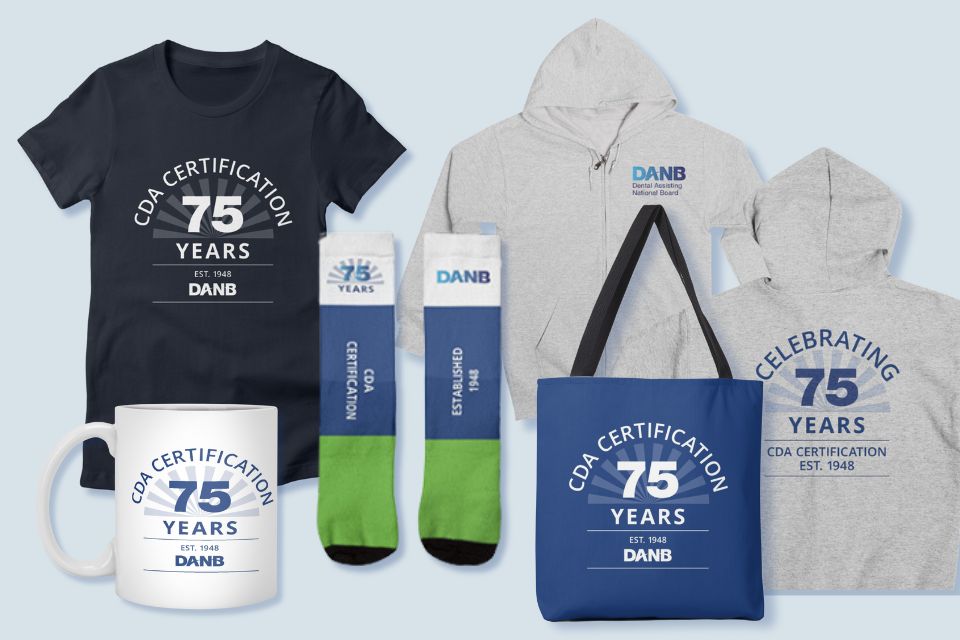 Earn certification
Earning CDA certification is a big milestone in your career that brings rewards to you, your practice, and the patients you serve. Certification is a source of pride and achievement that can help elevate your commitment to dental assisting.
Learn more